2020 Outside the Box Summer Edition
---
---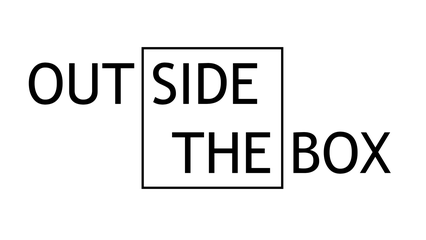 ---
OUTSIDE THE BOX SUMMER EDITION - REGISTER HERE

The Axemen are pleased to announce our programming for the summer of 2020. OUTSIDE THE BOX SUMMER EDITION
Important Information - Please review
Schedule -
Queensland Outdoor Pad - 649 Queensland Dr SE, Calgary, AB T2J 4S8
Program Starts Tuesday July 7th
8U - 6-6:45 PM
10U- 7-745 PM
Queensland Outdoor Pad - 649 Queensland Dr SE, Calgary, AB T2J 4S8
| | |
| --- | --- |
| Raiens | A |
| Hunter | A |
| Mak | B |
| Samuel | B |
| Mckinley | B |
| Jeremy | C |
| Hugo | D |
| Devin | D |
| Axel | G |
| Addison | J |
| Seth | J |
| Peyton | L |
| Brady | L |
| Riven | M |
| Oliver | N |
| Hope | T |
10U- 7-745 PM
Deer Ridge Outdoor Pad - 155 Deermont Way SE, Calgary, AB T2J 6S7
| | |
| --- | --- |
| Evan | M |
| Noah | N |
| Kieran | O |
| Spencer | P |
| Braven | P |
| Luke | S |
| Tayo | S |
| Charlie | S |
| Koen | W |
| Ronin | W |
| Omat | Z |
| Daxton | H |
| Kyle | C |
12U - 8-8:45 PM
Deer Ridge Outdoor Pad - 155 Deermont Way SE, Calgary, AB T2J 6S7
| | |
| --- | --- |
| Callum | M |
| Fiona | M |
| Yutah | n |
| Bennett | N |
| Evan | O |
| Dillon | P |
| Kayden | R |
| Nash | R |
| Cash | S |
| Sam | S |
| Chase | S |
| Phinean | S |
| Kayin | S |
| Alexander | S |
| Ethan | V |
| Madden | G |
| Scott | S |
12U - 8-8:45 PM
Queensland Outdoor Pad -
649 Queensland Dr SE, Calgary, AB T2J 4S8
| | |
| --- | --- |
| Drew | B |
| Carter | B |
| Parker | B |
| Carson | B |
| Lucian | C |
| Bentley | C |
| Ewan | C |
| Rhys | D |
| Craig | F |
| Reuben | F |
| Simon | F |
| Brody | F |
| Seth | G |
| Dallas | G |
| Tristan | H |
| Aiden | J |
| Nikolas | K |
| Ethan | K |
| Zachary | K |
| | |
| Jonas | T |
14U & 16U - 9-9:45 PM
Deer Ridge Outdoor Pad - 155 Deermont Way SE, Calgary, AB T2J 6S7
| | |
| --- | --- |
| First Name | Last Name |
| Noah | E |
| Lucas | H |
| Hudson | I |
| Ethan | J |
| Jaiden | K |
| Daniel | M |
| Kaden | M |
| Hayden | M |
| Mitchell | O |
| Rico | P |
| Wyatt | S |
| Mason | S |
| Kai | U |
| Conall | W |
| Arley | W |
| Carson | W |
| Sean | Campbell |
| Chayce | Turner |
14U & 16U - 9-9:45 PM
Queensland Outdoor Pad -
649 Queensland Dr SE, Calgary, AB T2J 4S8
| | |
| --- | --- |
| First Name | Last Name |
| Eyan | A |
| Connor | B |
| Kadyn | F |
| Baxter | G |
| Logan | G |
| Alexander | K |
| Cameron | K |
| Cole | M |
| Camden | M |
| Liam | M |
| Bryan | M |
| Calum | M |
| Logan | M |
| Cade | P |
| Austin | T |
| Keilan | V |
| Nathan | K |
Please see the reminders below, we are asking that you review social distancing expectations with your player. The Axemen are being held to the current ALA and AHS guidelines and we want to ensure a safe environment for all players and spectators.
Parents need to stay on the far side of box by alley - EAST SIDE & Social Distance from each other

Parents must adhere to AHS social distancing rules if staying to watch
Please move to the east side to watch - 2 M apart - Follow the signs

MUST HAVE COVID CHECK LIST - link below

The COVID CHECKLIST above must accompany your player to each session - PLEASE PRINT and bring with you - If you forget we have extra copies. YOU MUST HAVE THIS TO PLAY( ALA Sanction rules)

Players must wear mouth-guards - Players will be turned away from practice moving forward
We ask all players to bring one white and one dark jersey
Bring your own water bottle - there is no sharing
Come dressed and ready to play
Prompt pick up, no loitering
Do not arrive more than 15 minutes prior to your session - There is no socializing and you will be asked to return to your car.
Program Starts Tuesday July 7th - Runs Every Tuesday and Sunday - WEATHER PERMITTING
RAIN - We will email and post on social media by 5.30PM on Session nights if we have to call the session due to weather.
There will be volunteers taking attendance, we ask that you be patient as we work through all these details to keep our Axemen Families safe & healthy.
Our organization will run a modified program with drills and scrimmages, while operating under the social-distancing guidelines outlined by AHS and the ALA.
http://albertalacrosse.com/content/return-to-activity
https://www.alberta.ca/assets/documents/covid-19-relaunch-sports-physical-activity-and-recreation.pdf
We decided on this option as the best way to provide our members with lacrosse, while still allowing them to take part in other sports (including field lacrosse) and activities this summer where they need to adhere to the cohort group rules.
Our programming will run from the week of July 6 to the week of Aug. 16, for the 8U to 16U age groups. Unfortunately due to the Covid-19 rules, running a program for our little laxers - ages 6 and under - provides too many difficulties.
All sessions will be held at outdoor rinks (likely Queensland, Deer Ridge and possibly Maple Ridge, although we may utilize different rinks in the deep S.E.) to keep the costs down as we know this is a difficult time for some of our families. The $40 to register will cover the sanctioning fee from the ALA ($30.23), with the remainder being used for items such rentals on outdoor floors, hand sanitizer, etc.
The program will be designed and executed under the guidance of Colin Risi, our director of coaching, utilizing volunteer coaches, along with off-floor help to make sure we adhere to AHS and ALA guidelines.